Financial Institution Insurance in Waco and Woodland TX
Industry-Specific Coverage, Built for your Business
Pinnacle Insurance Group, Inc. provides insurance to financial institutions in Waco, Woodway, Austin, Hewitt, McGregor, Temple, and surrounding areas.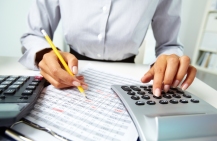 At Pinnacle Insurance Group, Inc., we work hard to create services and coverage options that fit the specific needs of your business. We understand the protection needs of Financial Institutions, from investment firms and insurance companies, to community banks and credit unions. Each Financial Institution has very specific needs, which is why we provide industry-specific protection plans.
Check out some of our coverage options below:
Property Coverage
Liability Coverage
Commercial Auto
Errors & Omissions Coverage
And many more!
Contact an insurance specialist at Pinnacle Insurance Group, Inc. today to schedule a consultation.